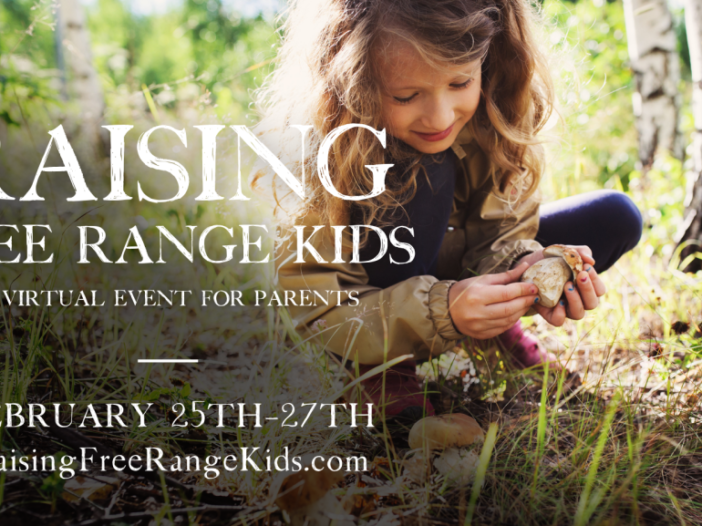 February 2022

Raising Vibrant, Healthy and Intentional Children
As someone who is interested in health and wellbeing, I know you want to give your child the healthiest start to life possible.
But raising a healthy family is a little more complicated than it used to be. 
Chronic disease rates are skyrocketing, technology is encroaching on our children's precious childhoods, and we are too busy and too stressed to sit down to family dinner.
As a parent, you have the most amazing opportunity to shape your kid's childhood and future when you bring simplicity and intention into your day-to-day family life.
I'd like to invite you to a speaker series that will give you the space to consider what you want for your kids and your family.
This event explores how as parents, we can gently shift our children's health, and even the trajectory of the world, through our everyday interactions with our children.
Raising Free Range Kids is a series of interviews with some of the world's leading health and childhood education experts (who are also parents!) including Ben Greenfield, Dr. Kelly Brogan, Joel Salatin, Charles Eisenstein, Ginny Yurich, and myself!
We get to peek into their worlds for a moment and ask the questions that we never knew we would have, until we became parents:
How do I prepare my body and home for a healthy pregnancy and birth?

What kinds of values do I want to pass on to my children?

What will I feed my children and serve for family dinners?

How can I infuse our day with magical moments?

What's important to worry about, and what will I let go of?

How do I protect my children from toxins in the environment?

What type of schooling is best for my family and my children?

Will I teach them survival or homesteading skills?

How do I enjoy the best of parenting in a world full of challenge and worry?
Raising Free Range Kids is a 3 day virtual event where 20+ health experts and parents will share thoughts on raising the next generation of vibrant, thriving and intentional children, while navigating this challenging world and maintaining our health and wellbeing as parents.
---
Speakers
During Raising Free Range Kids, you'll hear from:
Ben Greenfield and Family

Donna Gates, Body Ecology Diet

Dr. Kelly Brogan, MD

Dr. Edith Ubuntu Chan, Luminous Kids

Ginny Yurich, 1000 Hours Outside

Charles Eisenstein

Joel Salatin, Polyface Farms

And so many more!
It's going to be an amazing event and we can't wait to help you feel more empowered and inspired!
To register, please CLICK HERE.
Hope you join us for this groundbreaking speaker series!
---
---