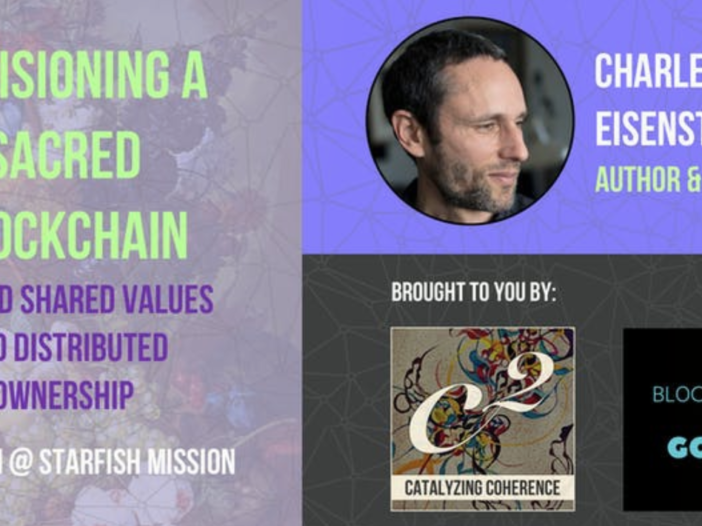 September 2018
A decentralized economy is emerging, but what are its values? Encouraged by the dramatic upswell of interest in blockchain technologies, communities around the globe have begun experimenting with new ways to represent, store, and exchange value. But is it really possible to re-envision and evolve our closely held cultural values and beliefs around a concept as deeply embedded as money?
Join Charles Eisenstein, author of Sacred Economics: Money, Gift, and Society in the Age of Transition, in conversation with Matthew Pirkowski and Chelsea Rustrum, as they explore the transformative potential of decentralized technologies. How might these technologies help us generate new economic ecologies that sustain human flourishing? Can they help shift our focus from growth at all costs to a more integrated picture of human values? How can those of us working in the space avoid simply repeating the patterns of the past?
As humanity stands before a fork in the path of our economic future, we aim to seed conversation that steers us toward what Charles describes as the More Beautiful World Our Hearts Know is Possible.
Event Details:
5:30-6:00 – Reception and community building
6:00-7:00 – Moderated Conversation
7:00-8:00 – Audience Q&A / Discussion
Starfish Mission – Blockchain Coworking space, 1535 Mission Street, San Francisco, CA 94103
---
---