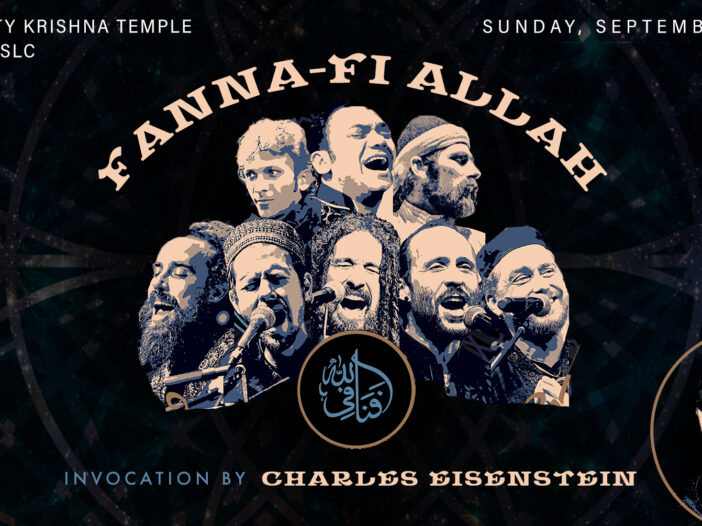 August 2022
A Mystical Evening of Story, Poetry, Music and Dance.
Join us for an Ecstatic Dance in-dispersed with Sufi poetry in the tradition of the Sufi mystics. Ecstatic Dance SLC is partnering with the Jung Society of Utah and the Krishna Community to hold the largest and most elaborate Live Ecstatic Dance we have had to date.
The convergence of cultures and Spirit on such a significant date, on Sunday in a Temple seems to enhance the meaning of such a spiritually charged and intentioned celebration of the Beloved.
*Event capped at 300 participants to allow for movement and dancing.
Charles Eisenstein and Violinist Joseph Arnold will be leading a story telling invocation to invite us all into the devotional dance and celebration.
Space is extremely limited due to the size of the Temple, Pre-Purchase is highly encouraged as there will likely not be tickets at the door.
Event by Ecstatic Dance Salt Lake City, Jung Society of Utah and Fanna-Fi-Allah Sufi Qawwali
For complete schedule and more information , please CLICK HERE.
---
---