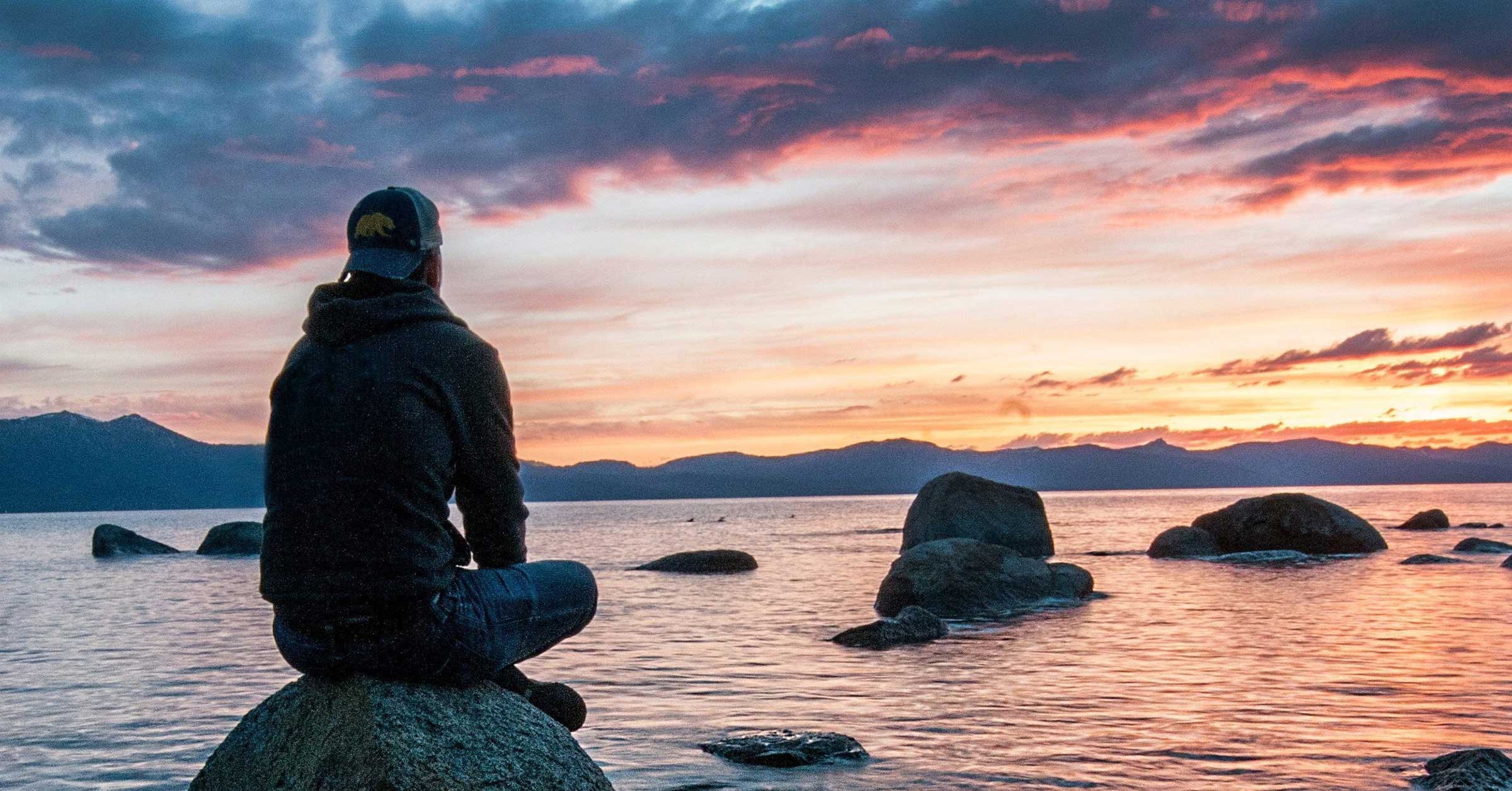 Masculinity: A New Story
The old patriarchal conception of masculinity is disintegrating before our eyes.
This is a good thing, but what is the next step?
About this Program
The old patriarchal conception of masculinity is disintegrating before our eyes. This is a good thing, but what is the next step?
I'm Charles Eisenstein, and I've been asking this question my whole adult life – for decades unconsciously, and more recently with increasing consciousness. Who am I, not just as a human being, but as a man? Who can I be? And how can I get there?
When I was young, I saw plenty of examples of a masculinity that was dominating and violent, that was cut off from emotions, that was afraid to cry and afraid to be seen, that was deeply insecure, that couldn't really hear, see, and hold the energy of the feminine, that wasn't in service to life. I didn't want to be like that. Moving away from that model of masculinity, what is there to move into?
Some might say the next step is to discard the notion of masculinity altogether, as an obsolete culturally-constructed binary that perpetuates institutions of privilege and oppression. This online learning journey explores another possibility: a mature masculinity, a healthy masculinity, or (dare we say it) a sacred masculinity. We will explore a new story of what it is to be a man in the next culture, a story that embraces masculinity as an archetypal energy and principle of life.
This learning journey is designed for anyone – male, female, or other – who wishes to cultivate their sacred masculine qualities, and to relate in a healthy way to masculinity in others.
Session Information
"Masculinity: A New Story" is a learning journey that invites participants to step into deep inquiry. It is a series of six, two-part sessions; each featuring a special guest in conversation with Charles Eisenstein on various aspects of masculinity.
Each of the six sessions includes a pre-recorded interview with a featured guest lasting about 1.5 hours, and a follow-on Q&A discussion with that guest (also about 1.5 hours) in which we dive deeper into the discussion.
We've moved all course discussions onto our online community, A New and Ancient Story. To join the discussion forum, go to the landing page and read the introduction and posting guidelines. Then, if those resonate, apply to join (all serious applicants are accepted). Once you are a member, find the discussion group for this course among the course forums on the left menu.
All sessions are audio only, and can be downloaded for your listening convenience. Because the journey is "self-guided" you can move through the material at your own pace.
Some Ideas We Explore
What qualities characterize a healthy or sacred masculine?
What are the shadow aspects of those qualities?
What is the role of initiation in manhood, and how might we reclaim it?
What is the proper relationship of the masculine to the sacred feminine (both internally, and as manifested by women)?
How can each heal the other?
What would a new "story of a man" be in the areas of love, intimacy, partnership, and family?
What sexual capacities might be developed in a liberated man?
What is fatherhood in a new story?
How shall we engage the damage that has been done to woman and earth by the distorted, violent masculine?
What does masculinity mean in a time of great fluidity in sexual preference and gender identity?
What can wisdom traditions and indigenous cultures tell us about the masculine?
Where and how can we source the support we need to stand consistently in sacred masculinity?
Guests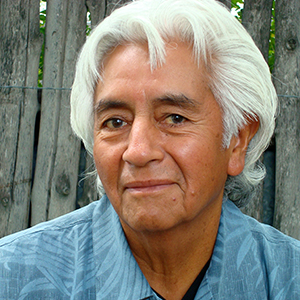 Larry Littlebird, founding director HAMAATSA, is a Pueblo Indian from Laguna/Santo Domingo Pueblos in New Mexico. larry-littlebird
Larry Littlebird celebrates an indigenous holistic way of life. A master storyteller, Native filmmaker and author of Hunting Sacred, Everything Listens, Larry shares spiritual roots of sustainability and ways of blessing for inspiring transformative leadership and social action. His experiential programs have had a profound impact on people's lives, globally and locally.
As a filmmaker, writer and performing artist, Larry is one of the first American Indians to produce, write and direct films for and about Native people in the United States. Larry is also the author of Hunting Sacred—Everything Listens: A Pueblo Indian Man's Oral Tradition Legacy, which introduces readers to a timeless story of living in correct relationship with all life and is Littlebird's personal legacy of story, song and art from his rich oral tradition.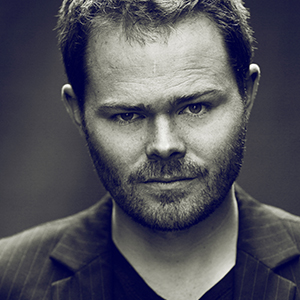 Eivind's journey of Becoming is an unlikely one. A true skeptic and pragmatist at heart, he never dreamed growing up that he would become an initiator of men.
To some, Eivind is best known as the founder of Masculinity-Movies.com, which grew out of his own confusion about what it meant to be a man. By pursuing his own quest for answers, he ended up as an authority in his very own niche, that of deep archetypal analysis of masculinity in popular movies.
These days, however, Eivind channels most of his energy into running Reclaim your Inner Throne, a body of work which is offered both as a co-ed workshop and a men-only 3-month online initiation. RYIT has quickly gained a reputation for being incredibly powerful, with the capacity to completely turn a man's life around in a short timeframe. It's been praised by the men who have taken the journey so far, and named "the next wave in men's work".
Eivind is on a Quest to awaken as many men as possible, because he believes we are living through the death-throes of a masculine paradigm that no longer serves us. He is committed to co-creating an army of conscious men – and ultimately conscious people – who can hold space for the deep and potentially challenging global change he believes is coming.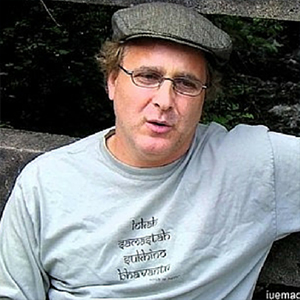 By going inside and connecting his spirituality with his emotional life, Jeff Brown learned essential lessons. By learning to surrender to the 'School of Heart Knocks' (the school of life), he found his authentic face and embraced the call to write Soulshaping. Jeff Brown
Although he resisted it at first, he soon realized that honoring the call was his best defense against sleeplessness. If he wrote, he slept. If he didn't, he lay awake all night. This is in the nature of a calling.
Brown self-published the first edition of Soulshaping in December 2007. Titled Soulshaping: Adventures in Self-Creation, the book was sold on a street level by a homeless man in Toronto and met with a tremendous response. It was picked up by North Atlantic Books soon thereafter and a beautiful new edition, distributed by Random House, entered bookstores in August 2009. Now named Soulshaping: A Journey of Self-Creation, this edition includes a new preface written by Brown that speaks to the grassroots energy that moved the book into the world so quickly, validating his own intuition about the book's connective and heartfelt nature.
Jeff's second book Ascending with Both Feet on the Ground was published in October, 2012 and his third book Love It Forward was published on Valentine's Day, 2014. He will publish his next book- a higher consciousness love story called An Uncommon Bond in 2015.
Feedback from Participants
"Call it a course on masculinity, discourse of the sexes (and senses) or, let's pull a rabbit out of a hat and see what happens, this course is provocative, intense (at times), thoughtful (yet, subjectively so), and downright entertaining. To Charles, I say, bravo, you've done it, again! I have totally enjoyed each and every one of our sessions—be they interviews or phone calls with questions and comments/commentaries." — Phyll
"The opening I have experienced from this morning's conversation has already been such an extraordinary gift, and one that I feel will continue to unfold for a long time to come….I listened to the call for the second time tonight, this time along with my wife and the synchronicity of what has been spoken is extraordinary….I really sensed in the feeling and the energy of sharing that moment with my partner that this new paradigm is not just possible but tangible." — Nick
"Thank you Charles for bringing this field together. This has been a profound celebration of the Masculine in the Feminine response. Loving you both and all in this forum. what a gift. I'm left with some words. warrior, fearlessness, celebration, reunion, care, connection, humanity, renewing, compassionate, co-creation, joy, thriving-life." — Ken
Program Fees
Upon subscribing, you will choose a self-determined fee that feels right to you. We cannot really put a number value on it. That is not because we don't think it is valuable. It is because we don't know what the value will be, especially given the wide diversity of financial means out there. Therefore, we offer the course as a gift, trusting the generosity of participants to support us in developing and sustaining in-depth learning journeys like this one.
We trust you to choose an amount that is right for you. I suggest an amount that feels like you are making a real commitment that reflects our own commitment, and that respects your financial situation.