---
Subscribe to my Newsletter
Subscribe to my newsletter to receive new essays, recordings, and information about events.
---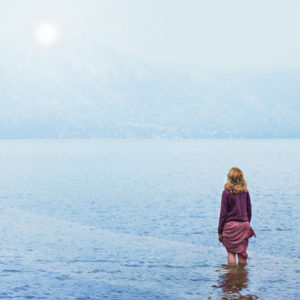 Why does the sun shine? A random result of coalescing gases igniting nuclear fusion? Or is it in order to give its light and warmth to Life? Why does the rain fall? Is it the senseless product of blind chemical processes of evaporation and condensation? Or is it to water life? Why do you seek to pour forth your song? Is it to show off your genetic fitness to attract a mate, or is it to contribute to a more beautiful world? We may fear those first answers but it
... More →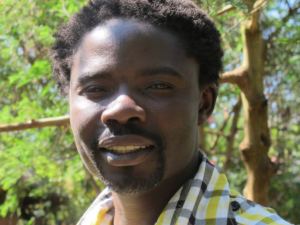 Philip Munyasia is the founder of Otepic, a permaculture/ ecovillage project in Kenya that brings youth from the slums to the land for social and ecological healing. You will appreciate Philip's courage, vision, and insight as they shine through in this conversation. He has been for me a key  informant to the question I carry: "What will it take to heal?" You can make donations to Otepic and send out a powerful ROI  (ripple of impact).
... More →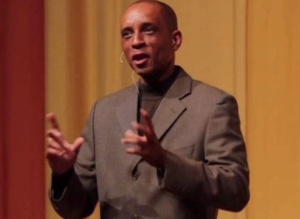 Orland Bishop is in my eyes a treasure on this earth. In this third conversation, we talk about the cosmological and geological dimensions of the current evolution of culture and consciousness, along with other topics. Please do avail yourself of the information carried by Orland's words and -- even more -- by his voice.
... More →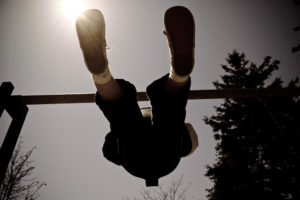 Yesterday I was at a park with Stella and my son Cary, who is five years old. There was another boy there, perhaps a year younger than Cary, who wanted to make friends. He was there with his grandparents. His grandmother had been following him around, hovering over him, issuing him warnings and instructions on how to play. The grandfather was with his little sister. He yelled at her when she slipped off the swing herself instead of waiting for him to lift her off. She was two. Cary is
... More →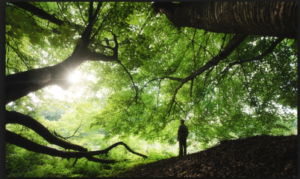 Most people have passed through some kind of initiation in life. By that, I mean a crisis that defies what you knew and what you were. From the rubble of the ensuing collapse, a new self is born into a new world. Societies can also pass through an initiation. That is what climate change poses to the present global civilization. It is not a mere "problem" that we can solve from the currently dominant worldview and its solution-set but asks us to inhabit a new Story of the People and
... More →