---
Subscribe to my Newsletter
Subscribe to my newsletter to receive new essays, recordings, and information about events.
---
Daniel Schmactenberger is a brilliant and innovative technologist and social philosopher. Here he outlines some of the foundations of his worldview as we discuss exponential tech, self-terminating social and technological processes, the future of humanity, the nature of the present crisis, and the necessity of a transition to non-rivalrous systems. More of Daniel's work can be found at: Civilization Emerging and Neurohacker Collective
... More →
Brock is a co-founder of Occidental Arts and Ecology Center in Northern California, one of the first permaculture education centers in North America. In this conversation, Brock displays a tiny fraction of his savant-level knowledge of ecology, water, soil, trees, and how to engage in a healing relationship to our environment. His unorthodox insights, especially relevant in a time of forest fires and extreme weather events, embed scientific reasoning within an eco-spiritual aesthetic. Note: Find out more about Brock and the Occidental Arts and Ecology Center.
... More →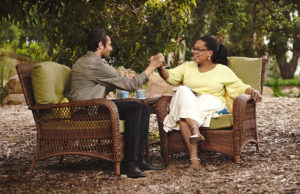 What will come to define the human race for future generations? In this conversation with Oprah on her podcast, Super Soul Conversations, Charles explains why he believes the one way to resolve conflict is when opponents make an effort to understand one another on a human level, become less judgmental and then begin to find common ground. Charles says, "It's basically anything that says that, 'Yeah, we're connected. Your well-being will bring my well-being. More for you is more for me. We're not really separate.'" Charles also talks about the
... More →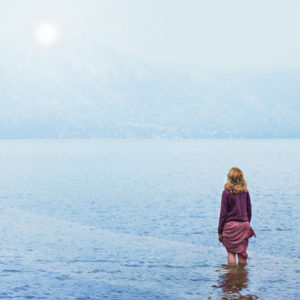 Why does the sun shine? A random result of coalescing gases igniting nuclear fusion? Or is it in order to give its light and warmth to Life? Why does the rain fall? Is it the senseless product of blind chemical processes of evaporation and condensation? Or is it to water life? Why do you seek to pour forth your song? Is it to show off your genetic fitness to attract a mate, or is it to contribute to a more beautiful world? We may fear those first answers but it
... More →
Philip Munyasia is the founder of Otepic, a permaculture/ ecovillage project in Kenya that brings youth from the slums to the land for social and ecological healing. You will appreciate Philip's courage, vision, and insight as they shine through in this conversation. He has been for me a key  informant to the question I carry: "What will it take to heal?" You can make donations to Otepic and send out a powerful ROI  (ripple of impact).
... More →