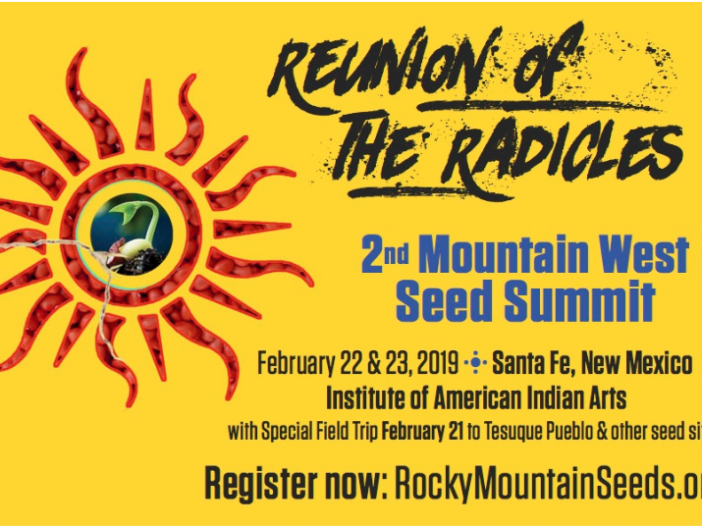 January 2019
This gathering will highlight the local seed movement taking root in the Mountain West. It will feature dozens of presentations and workshops from regional and national speakers on topics ranging from seed sovereignty and regenerative farming to indigenous rights and eco-spirituality. Participants will gain inspiration, knowledge, and connections with others to advance their local seed efforts.
The theme "Reunion of the Radicles" focuses on the radical aspects of the seed movement that challenge the dominant agricultural paradigm to create more just, abundant, and ecologically healing seed and food systems. A diverse lineup of presenters scheduled to speak features voices at the intersection of the seed movement with critical race, gender, and indigenous perspectives.
The Mountain West Seed Summit is the only seed-related conference that is grounded in such a diverse, accessible approach connecting seeds and food to community, culture, and spirit. Join other regional seed stewards for this unique and empowering gathering created with the intention of advancing seed sovereignty in the Mountain West and beyond!
---
---