March 2021
---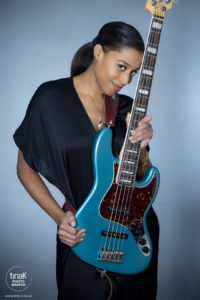 British bass guitarist Yolanda Charles carries some powerful stories about trust, luck, mentorship, motherhood, and music. She shares some of them in our far-reaching conversation on these and other topics. Why does luck sometimes happen in life? Are some people born lucky? Do we make our own luck? What choices and conditions invite it in? This conversation gave me insight into these questions, and I hope it will for you as well.
About Yolanda Charles:
Yolanda Charles is a touring musician and mother of three, who has played and toured with Squeeze, Hans Zimmer, Robbie Williams, Mick Jagger, and others. You can support her on Patreon and find her work on Youtube, Soundcloud, and her website.
Music: https://soundcloud.com/yoyobasscharles
Website: https://g4dz.com/
YouTube: https://www.youtube.com/c/YoBassCharles/
Patreon: https://www.patreon.com/yolandacharlesmusic
---
---