October 2015
---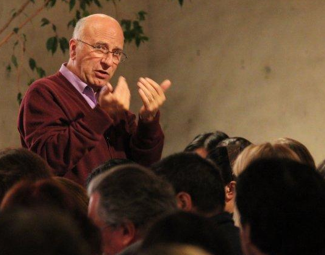 Charles speaks with life coaching legend Julio Olalla about the power of gratitude, and more generally, the role of story and perception in forming the ground from which actions arise. Julio shares an amazing story of synchronicity and gratitude that also hints at the world-changing effects of choices that, in the moment, might seem insignificant.
From this episode:
"The fact that we have stopped listening to the universe and nature has created in us an age of solitude, because there are no other voices, only human voices." – Julio Olalla
"When anybody is in gratitude, every perception is different and every response to a situation is different. It colors your whole world. And the things that we try so hard to achieve become either irrelevant or effortless." – Charles Eisenstein
Julio Olalla, founder and president of The Newfield Network, is a master at generating learning environments that establish the trust, safety, respect, and well-being that accelerate the potential for new thinking and action. Find out more on his website.
---
---