August 2021
---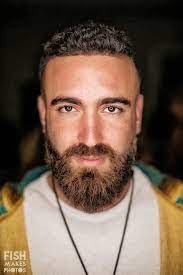 People call Daniel Raphael a "wizard," for reasons that may become apparent in this interview. He weaves an inspiring life story with his work with the body, subtle energies, and spiritual teachings. We touch on topics of perception and reality, self-forgiveness, and the limitations of the modern view of the real.
---
About Daniel Raphael:
Daniel Raphael is an intuitive guide and global meditation teacher who has taught thousands to manifest the life of their dreams by harnessing the universal laws and transform their greatest blocks and challenges.
He advises high-impact leaders and founders of Fortune 500 companies on how to expand their consciousness, open their hearts, and lead through intuition to create a more beautiful world. From presenting at Necker Island and the leading Silicon Valley masterminds to offering over a thousand free sessions and transformational events to people struggling with addiction or PTSD, Daniel's mission is to remind all of humanity of the ancient keys to life in a refreshing and simple way with the Dreamporting system.
Daniel considers himself an eternal student who is grateful for the countless teachers and teachings on his path. Being born with advanced intuitive abilities which then shut down after a series of traumatic events, Daniel left conventional therapies for a 13-year healing quest around the world to overcome severe mental and emotional challenges and now is dedicated to sharing his discoveries with the world.
To contact Daniel, please visit: www.danielraphael.org
---
---