December 2020
---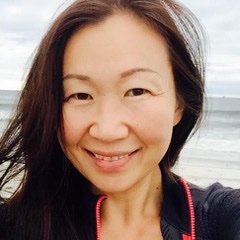 Galina Angarova is an Indigenous rights activist, she comes from the Abzai Clan of the Ekhirit Nation of Buryat Peoples. She currently serves as the Executive Director at Cultural Survival, a 48-year old Indigenous rights organization based in Cambridge, MA. She works from her home office on the Ohlone territory, which is now known as the San-Francisco Bay Area. Galina comes to Cultural Survival after serving as program officer at the Swift Foundation, where she managed a portfolio of 75 partner-grantees in Africa, Latin America, U.S. and Canada.
Prior to that, she worked as policy and communications advisor for Tebtebba Foundation. In her role, she has represented the Indigenous Peoples' Major Group at the UN on the Sustainable Development Goals and the Post-2015 Development Agenda, and has led Indigenous experts to review safeguards for Indigenous Peoples for the UN Framework Convention on Climate Change's Green Climate Fund. Previously, Galina was the Russia program director at Pacific Environment, where she worked with environmental and Indigenous-led groups to organize direct actions to block pipeline construction in the Altai region of Siberia, to close a toxic paper mill on Lake Baikal, and to stop a hydro-dam from flooding Evenk Peoples' lands.
Galina holds a Master's degree in Public Administration from the University of New Mexico and served on the board of International Funders for Indigenous Peoples for seven years.
Articles on philanthropy
https://www.culturalsurvival.org/news/reimagining-philanthropy-towards-relationships-trust-abundance-and-radical-love
https://www.culturalsurvival.org/news/indigenizing-philanthropy-rematriating-distribution-wealth
Facebook: https://www.facebook.com/culturalsurvival/ @culturalsurvival
Instagram: https://www.instagram.com/culturalsurvival/ @culturalsurvival
Twitter: https://twitter.com/CSORG @CSORG
---
---