October 2019
---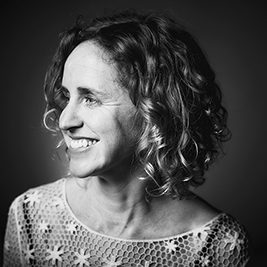 In this conversation, filmmaker Robin McKenna and I discuss her new film, GIFT, which is inspired by Lewis Hyde's classic book, The Gift. I consider Hyde to be an elder of an intellectual/spiritual lineage that has also informed a lot of my work, in particular the book, Sacred Economics and the course, Living in the Gift. Here we travel through many dimensions of the gift universe as well as the process, content, and impact of this film.
From the film description, "GIFT is a tribute to something that can't be measured or counted, bought or sold. Exploring the parallels between artists' work and a gift economy, it's a reflection on the creative process, the reasons we labour in service of our gifts."
---
GIFT Trailer: https://vimeo.com/283716447
Facebook: https://www.facebook.com/GIFTdocumentary/
Information on Screenings:
Thursday, Oct 10 in New York City
2 special screenings with Robin and Lewis Hyde, at the Quad Cinema: https://quadcinema.com/film/gift/
Friday, Oct 11 in NY and Los Angeles, then across the country – screenings info here:
http://www.giftitforwardproject.com/the-film/screenings/
---
Also, check out my book, Sacred Economics charleseisenstein.org/books/sacred-economics/ and the course, Living in the Gift charleseisenstein.org/courses/living-in-the-gift/ to explore this subject in depth.
---
---