December 2015
---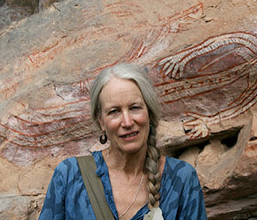 Full discussion MP3 above (2 hours). The podcast is split into two, 1-hour segments.
This podcast was recorded in late November 2015 at Cynthia Jurs' "kiva" in Santa Fe, New Mexico. Originally meant to be a recorded discussion between Charles and David Abram (philosopher/author of The Spell of the Sensuous and Becoming Animal), what arose was a round-table discussion with all of the participants. We divided the conversation into two, one-hour segments.
Part I touches on many different topics including: urgency and scarcity; biological determinism; eros, compassion, and beauty; intellectual and academic silos; our cultural legacy for future generations; complexity and simplicity; human-generated meaning vs. received meaning, and the importance of reclaiming language.
Part II is a multi-faceted discussion on the topic of indigineity, the imposition of the written word on oral culture, as well as a discussion on the metaphysics of separation.
Participants include (other than Charles):
Cynthia Jurs, David Abram, Pat McCabe (Woman Stands Shining), Lyla June Johnson, David Bacon, Elizabeth Christine, Michelle Victoria, Joanna Harcourt Smith, Jose Luis Gomez Solar, and Hugh Wheir.
---
---
---