March 2016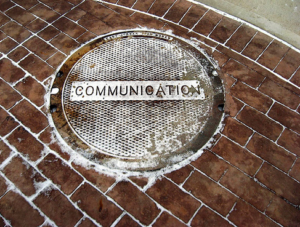 Just about every week I get invited to join something called an "affiliate program," in which I am supposed to promote someone else's book or program to "my list" in exchange for a percentage of sales. Usually the people who reach out to me are aligned with the work I do, and many of their offerings are probably wonderful. I would like to explain why I always decline these invitations. I hope I can do that without being self-righteous, because it really is a personal choice and not a prescription.
I just got one of those invitations this week, from a person I really respect. I could see the marketing genius in the affiliate program, which came complete with multiple sample emails, tweets, images, etc., along with the very real possibility of making thousands or tens of thousands of dollars if I did it. But even though I agree with every sentence of those promotional materials, the whole thing just feels inauthentic to me.
I don't see you as my "list" nor will I ever send you an email that I'm (albeit indirectly) being paid to send you. I want you to be able to trust that whatever I write to you, it is from my heart. .
I am not saying that anyone who does affiliate programs or other internet marketing is being inauthentic. And I am certainly not saying it is wrong to seek to earn money from providing wonderful material on line. I am speaking in large part about perception — the experience of being incessantly marketed to, even if it by sincere people who truly believe in their product. This may be a result of my own wounding around money, but I usually feel a wash of cynicism when I get marketed to too much. I suspect — justifiably or not — that the purpose is the money and not the message. I want to avoid triggering that cynicism in others. I want there to be no doubt that the purpose is to deliver the content.
Furthermore, I know what would happen in the long run if I started using this list for marketing (even marketing my own programs). You would do the same thing I do to most of the newsletters that I somehow get onto. You would cease opening them. That would suck, because then fewer of you would read the letters I really care about, such as the recent one In a Rhino, Everything. If you haven't read it yet please do. It is the whole reason I'm doing this. THAT is what I am serving. THAT is the practical reason why I don't use my "list" for marketing. Good Lord, you are not my list. You are thousands of individual humans who have put a little bit of trust in me. Other lists may be different – with some you might expect marketing and not be offended by it at all. But this one isn't like that. I won't introduce you to a program, book, or product unless I'm so jazzed about it that I do it without being requested. That way you know my enthusiasm is real.
There are standard ways in this blogging "industry" to monetize one's audience and I don't like any of them. Sometimes I have a moment of wondering if I'm crazy, or the subject of "scarcity mentality," watching others with a similar following making six or seven figures. A cynical inner voice says that's just the way of the world, the aggressive get ahead and if I want my work to be more widely known I have to make some distasteful compromises. But I know there is another way, the way of the gift. Some of you are voluntarily paying a small monthly subscription to this blog and the associated podcast. You aren't doing it for "premium content" or any other self-interested incentive. It is totally uncoerced. It affirms a basic trust I have in the unforced generosity of the universe. And it strengthens my commitment not to treat anyone here as mere members of a list.
Image:  elycefeiz/Flickr Creative Commons
---
---