Personal and collective transition from an age of scarcity and separation, to an age of abundance, community, and gift.
Course Content
Extra material: Final 2019 Session with Charles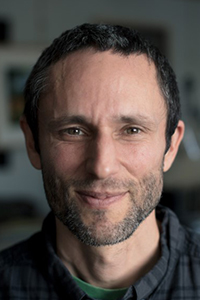 Aired: Sunday, March 3 at 2:00 p.m. EST
On this webinar, which is the final session of the Living in the Gift course, audience members share personal stories, ask questions, and discuss ideas and themes that have come up in response to the last few sessions. The recording of this 90-minute webinar is available for viewing now.
When you visit the Crowdcast platform, you will see that the Q&A questions are available for review in the "Ask a Question" box at the bottom of the window. The questions that were answered in the webinar are noted so that you can easily locate them in the flow.
Thank you to everyone who joined us, and everyone in the course. We appreciate your wonderful contributions and presence on this journey!
Video of Crowdcast with Charles
Audio of Crowdcast with Charles
---
Session Transcript
Many thanks to Vicki Bright for her work transcribing this Crowdcast session!
Final session with Charles (transcript)
Discussion Forum
We've moved all course discussions onto our online community, A New and Ancient Story. To join the discussion forum, go to the landing page and read the introduction and posting guidelines. Then, if those resonate, apply to join (all serious applicants are accepted). Once you are a member, find the discussion group for this course among the course forums on the left menu.