Access a powerful sense of inner authority and self-trust. In food and diet…and beyond.
Course Content
Session Four: Liberation from Self-forcing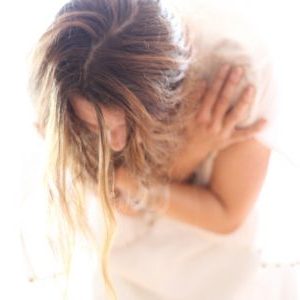 If you can't MAKE yourself change, how can you change? How can we liberate ourselves from conditional self-approval and self-rejection?
This session I'm going to ask you to take bold steps to end the war against the self, a struggle that can be quite hidden. I'll be asking you to examine the part of yourself that strives for control, that justifies and condemns, approves and disapproves, and tries to exert self-discipline through conditional approval and rejection. Only by releasing that and allowing ourselves the full experience of our choices, undistorted by judgement, can desire be a reliable guide. And then we are free.
And remember, as I said in the last session: This isn't some kind of puzzle that you have to figure out by force of logic. It's not that hard. It's just a matter of exercising your most basic power as a sentient being, as a sensing being: the power of attention. Everything else flows from that.
The learning journey sessions are offered in two parts, both of which are equally important. Please be sure listen to and/or download both:
Part One: Conceptual Discussion
Part Two: Meditation & Practice
Session "Assignment"
There are two related aspects to this assignment: Noticing
Without trying to change anything in your behavior and without trying to let go of self-criticism and self-approval, I'd like you to being noticing, bringing attention to any habits of self-forcing.
This includes things like self-criticism and self-approval, self-rejection, justification, self-punishment, self-reward, the program of control, the threats and the rewards. Bring your attention to that. Just take note of it. And trust that as you become aware of these habits, something will shift…if it needs to.
The self-approval or rejection could be around your eating choices, or it could be something else in your life. You are not trying to fight these habits. You are not trying to go from conditional self-approval to controlling your conditional self-approval!
Instead, you are exercising the power of attention. Increasing Attention
Now, give attention to its "feeling-quality". By that I mean, become familiar with the felt state of this tendency: the rush of self-approval when you do something "good" and the discomfort of self-rejection when you do something "wrong."
Increase your awareness of times when you are doing this, and also take a few minutes before bed to scan through your day for anything that put you in that state.
Your homework is to do this every day, to loosen the hold of these habits. Remember: when you release self-forcing, desire becomes a reliable guide again.
Discussion Forum
We've moved all course discussions onto our online community, A New and Ancient Story. To join the discussion forum, go to the landing page and read the introduction and posting guidelines. Then, if those resonate, apply to join (all serious applicants are accepted). Once you are a member, find the discussion group for this course among the course forums on the left menu.