July 2022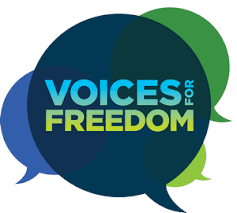 To go to the show, please CLICK HERE.
Charles is a writer, speaker, and the author of several books including The More Beautiful World our Hearts Know is Possible 📖.
In this webinar, Alia and Charles examine the issues and contemplate where to next. 🕊
If you haven't come across Charles' ideas, writing or interviews before, this extract is from a recent article exploring the topic of CBDCs. 💲💳
"In other words, the answer to the threat of centralized totalitarianism is to build community: traditional place-based community as well as online community.
Here we come to the issue of decentralized digital currencies. But before commenting on them, I want to clarify that an economy is not the same as a community, and a community is more than a network of people. A community is a group of people who need each other. Obligation and gratitude, giving and receiving bind them together. Community wanes as financial affluence waxes. If you can pay for everything, you don't need anyone. The more we meet needs through money, the more vulnerable we are to financial collapse and to control though CBDCs. If the government cuts off my access to money (for example, because I post "disinformation" on my Substack channel), I will be incapacitated if I'm completely dependent on that money to meet my needs. But if I am well embedded in networks of gift and trade, if I grow some of my own food, if I have shared generously over the years, if I have people around me whom I needn't pay to meet my needs for food, child education, music-making, home repairs, medicine, and care when I grow old, then I will be at least partially insulated from state power. This is a kind of autonomy that alarms fascists and communists both (both flavors of totalitarian are deeply suspicious of any form of social organization outside their purview). Yet it seldom occurs to libertarians either, who normally think in terms of autonomous individuals."
Charles' website https://charleseisenstein.org/
Charles' books: https://charleseisenstein.org/books/
Mob Morality and the Unvaxxed – essay: https://charleseisenstein.substack.com/p/mob-morality-and-the-unvaxxed?s=r
Charles' substack: https://charleseisenstein.substack.com/
Youtube channel: https://www.youtube.com/user/CharlesEisenstein
Central Bank Digital Currencies: https://charleseisenstein.substack.com/p/central-bank-digital-currencies?s=r
Leaving the Left for Liberty interview: https://freethepeople.org/charles-eisenstein-vs-the-delusion-of-dehumanization-leaving-the-left-for-liberty-ep-5/
Charles Eisenstein | The Death of the Festival https://charleseisenstein.org/essays/girard-series-part-1-the-death-of-the-festival/
Charles Eisenstein | Fascism and the Antifestival
https://charleseisenstein.org/essays/girard-series-part-2-fascism-and-the-antifestival/
Twitter:
https://twitter.com/ceisenstein
Facebook:
https://www.facebook.com/CharlesEisensteinOfficial
Voices For Freedom Links:
Remember to sign up to our mailing list to keep informed: www.voicesforfreedom.co.nz/stay-informed/
Are you in NZ? Join thousand of others in local Voices For Freedom groups:
https://voicesforfreedom.co.nz/local-sign-up/
Learn your rights – template letters, tips and other tools:
https://voicesforfreedom.co.nz/resources/
Get your employment kit (no jab, no job) info:
https://voicesforfreedom.co.nz/employment
Web: www.voicesforfreedom.co.nz
Instagram:
https://www.instagram.com/voicesforfreedom_nz/
Telegram:
https://t.me/voicesforfreedom
cbdccharles eisensteincovidnew zealandvff
---
---