A learning journey that navigates the transition from an old story, through the space between stories, to a new story.
Session Two:
Navigating Uncertainty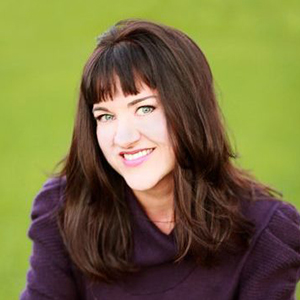 with guest Lissa Rankin

How can we distinguish real intuition from fear masquerading as intuition? How can we best make decisions in the face of uncertainty, when our normal maps are no longer helpful?
In this session, our guest Lissa Rankin makes a statement that goes something like this: "Changes will happen inevitably when we make peace with the truth."
She is not saying that simply having a realization is going to magically transform outward conditions. The way I interpret it is that the experience of truth changes who we are in relation to the outward conditions, so that, for example, what once seemed to require impossible courage becomes a natural choice.
So it is neither (1) That circumstances will change without your involvement, nor (2) that we must, based on the truth, exhort ourselves to "do something about it." It is that when the moment comes, we will do what needs to be done, because we have become someone who will do it. Making peace with the truth invites that opportunity, and prepares us to act on it.
One of the participant stories you will hear in this session is a powerful illustration of what can happen when hidden, painful truths come out in a safe space (where people can "make peace" with them).
We are talking here about a potent means of transformation that operates on a personal level and a political level too. Think about that — what would the effect on the world be, if we only could make peace with the truth? It isn't only about exposing the truth, or using the truth as a device to dominate one's enemies and shame the undecided into change.
About Lissa
Lissa Rankin, M.D., New York Times bestselling author of Mind Over Medicine, is a physician, speaker, founder of the Whole Health Medicine Institute, and has starred in two PBS specials. Lissa's transition from being a conventional surgeon to an author and spiritual seeker involved a profound process of breakdown, loss, letting go, and coming to terms with uncertainty. At the other side, she discovered an unimagined level of joy, purpose, and effectiveness in the world that she is driven to share with others. Her retreats, seminars, and new book, The Fear Cure, offer support and inspiration to anyone facing a similar process of transformation.
When doing what she can to sprinkle pixie dust on a fear-based culture, Lissa loves to hike, ski, and dance. She lives in the San Francisco Bay area with her daughter, and blogs at LissaRankin.com.
Navigating Uncertainty with Lissa Rankin
Assignment for Study and Deepening
Pick an intractable situation in your life, a situation that is intolerable in some way, that doesn't align with who you want to become. It could be a job, relationship, or health condition. It could be an unfulfilled desire. It could be a change you want to see in the world, something you are passionate about as a change-maker that your feel frustrated in your ability to serve. it could be dissatisfaction with who you are being in relation to a social, family, work, or political situation. It is something that incites in you the feeling, "I've got to do something about this" — but maybe you have no idea what to do. It feels too big, impossible even. Describe this situation, go into the feeling of it. And then ask yourself, "OK, what's true?"
Remember the story Lissa told, about the woman who burst out with, "I am allergic to my life." The truth might come as a declaration of what actually needs to change. It could come as a statement of what you really want or need. It could just be a description of a feeling, a state of being. You will recognize as authentic if it is short and has the "ring of truth."
As you step into this, give yourself permission not to do anything about it. Your job is to recognize and make peace with something true. That is all.
You may write about this simply for your own exploration, share it with the Facebook group (if it feels safe to do so), or with a trusted friend. Such a truth can be all the more transformative when there is someone to hear it.