Unit 1: A Hope Space in Consciousness
In this first session, Orland identifies key factors in the evolution of human consciousness. One crucial takeaway is that this evolution is not something accomplished by human consciousness alone. It comes through the learnings of those who have come before us, transmitted to us through mundane and mysterious means. It comes through earth forces that operate through the blood. It comes through our influence on each other, mediated by the organ of the heart that transmutes these ancestral and elemental energies and spreads them to others.
Session Videos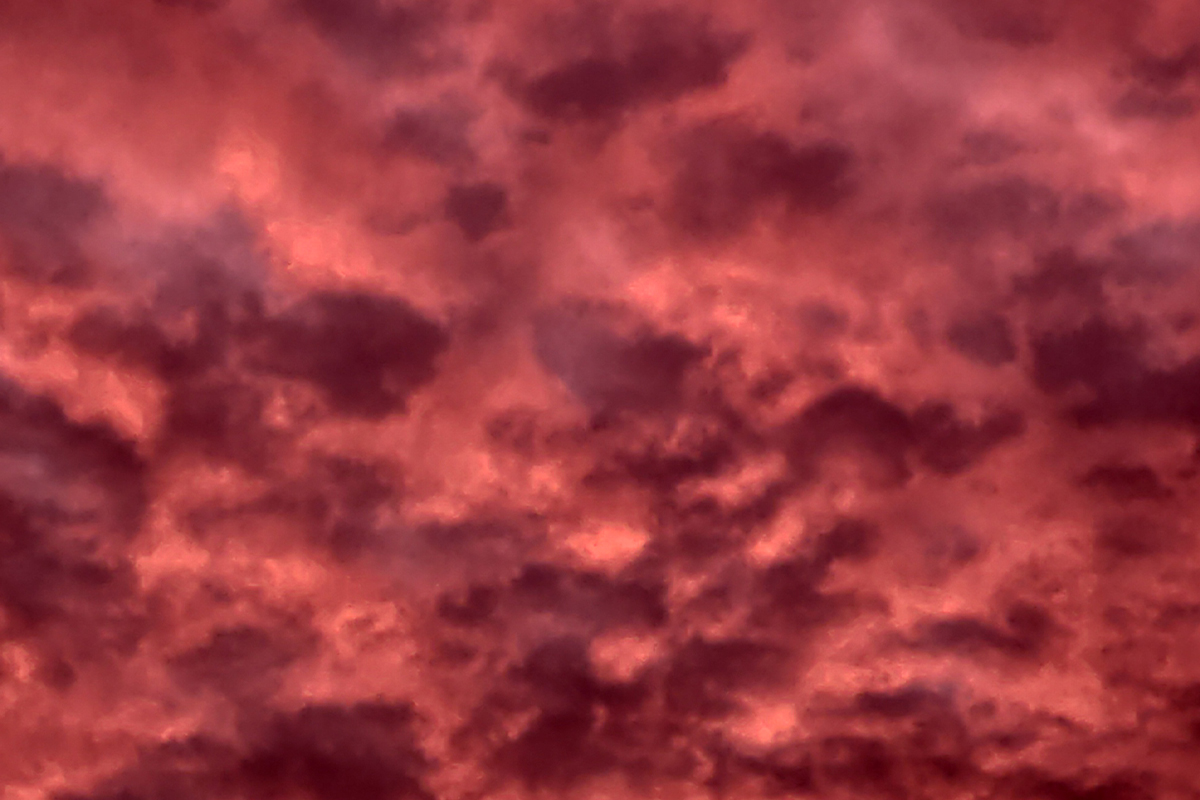 Some of the unique cloud formations that appeared on January 1, 2020, described by Orland Bishop.
---
---
---
---
Audio
---
---
---
---
Study Notes
At the present moment, many indications point to civil war in the United States, or at least to serious civil conflict. Could it be that, as Orland says, the soul forces of those who died in such conflicts, or whose lives were scarred by them, will contribute to peace? How can we expand our openness to those influences? That is how we can avoid repeating our inheritance so that we can participate in creation as a conscious act.
That question, "How can we expand our openness to those influences?" does not have the kind of answer the rational mind expects. The question itself opens, because to ask it feeds the part of oneself that is willing to grow in this way. Knowing these forces are operating helps them to operate. There is a paradox here. The work of consciousness evolution is to recognize that one is receiving the work, not performing it. And, given our present state, that is a lot of work! The application of will is toward remembering to feel the miracle of what is being given to us from beyond our contrivance. The resulting gratitude opens the receptive channel.
Much follows from that opening: thoughts, words, and actions. Courage does not come from will. It comes from what we have received.
Discussion/Practice Suggestion
Listen to Orland's clips in segments 3 and 4 multiple times, with attention to your willingness to receive and your gratitude for the gift. What arises in you? What follows from it?
Discussion Forum
We've moved all course discussions onto our online community, A New and Ancient Story. To join the discussion forum, go to the landing page and read the introduction and posting guidelines. Then, if those resonate, apply to join (all serious applicants are accepted). Once you are a member, find the discussion group for this course among the course forums on the left menu.
All Video
Transcripts & Study Notes
All Audio